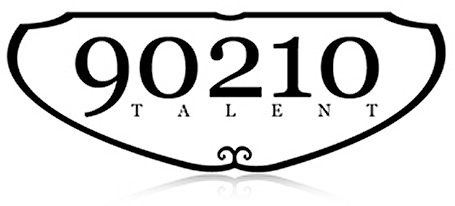 PLEASE NOTE**
We no longer accept unsolicited submissions by email or direct mail for talent seeking representation in our Los Angeles and New York Theatrical Depts. Submissions will only be accepted by referral or direct request by agent.
Please email your materials directly to submissions@90210talent.com for COMMERCIAL, PRINT or YOUTH TALENT ONLY.
For ADULT COMMERCIAL and PRINT representation, please include a link to your LA Casting and Casting Frontier profiles.
For VOICE-OVER representation, please send MP3 demos (or a link to your web site) to VO@90210talent.com. We do not accept CD or DVD submissions by mail or otherwise.
Note: We're only seeking new voice talent that lives in the Los Angeles metro area and has home recording abilities. If that's you, please email us your MP3 demo(s) along with your current union status.
For YOUTH TALENT submission, please include pics (professional or non are acceptable), age, any video clips, parent/guardian's name and phone number.
***NOTE: ALL talent under 18 years will be required to have a valid work permit obtained by the School Board or Government of California. That form can be found here http://www.dir.ca.gov/dlse/DLSEForm277.pdf
You may also include links to your personal website, Model Mayhem, Casting Frontier, Now Casting, Backstage, Cast It Talent and any other online profiles for submissions (optional). Thank you for your interest in 90210 Talent
90210 Talent (Los Angeles Office)
16430 Ventura Blvd, Suite 200
Encino, CA 91436
323.903.7217 office
310.203.8412 fax
agents@90210talent.com
90210 Talent (New York Office)
25 Broadway 9th Floor
New York, NY 10004
646.599.2325 office